August 16, 2023
The Market

For nearly two months, the price of Bitcoin has been trading sideways. Since June 23rd, Bitcoin has oscillated between $28,600 and $31,800. Neither the bulls nor the bears seem to gain the upper hand, resulting in the market meandering with low volume and reduced volatility.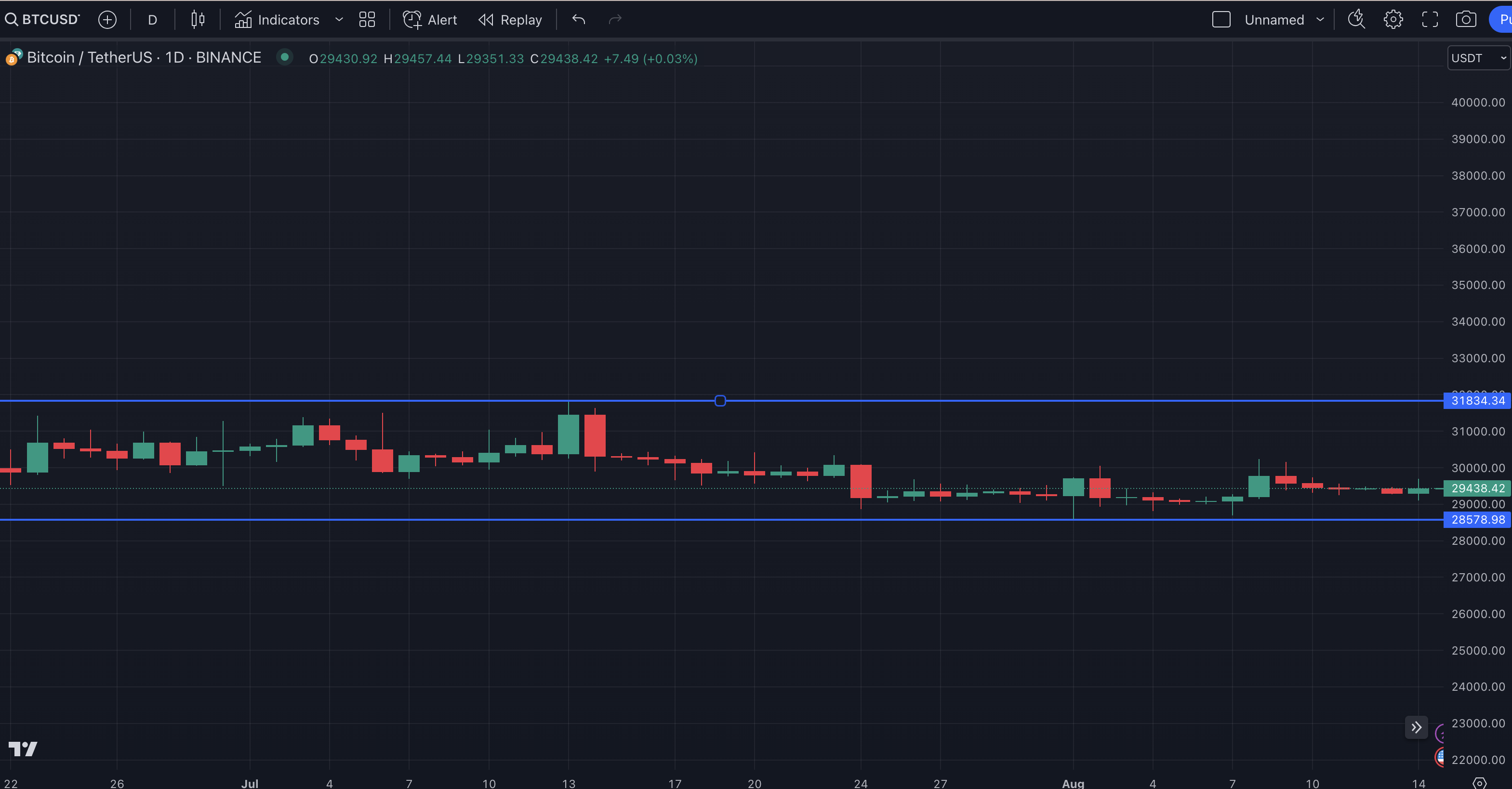 Interestingly, the July CPI, which came out last week slightly more positive than anticipated (3.2% vs. a forecasted 3.3%), failed to make a significant impact. This sideways movement of Bitcoin hasn't been favorable for altcoins either. They gained momentum until mid-July, but have since lost traction, with many gradually trending downward. Meanwhile, BTC dominance hovers around the 50% mark.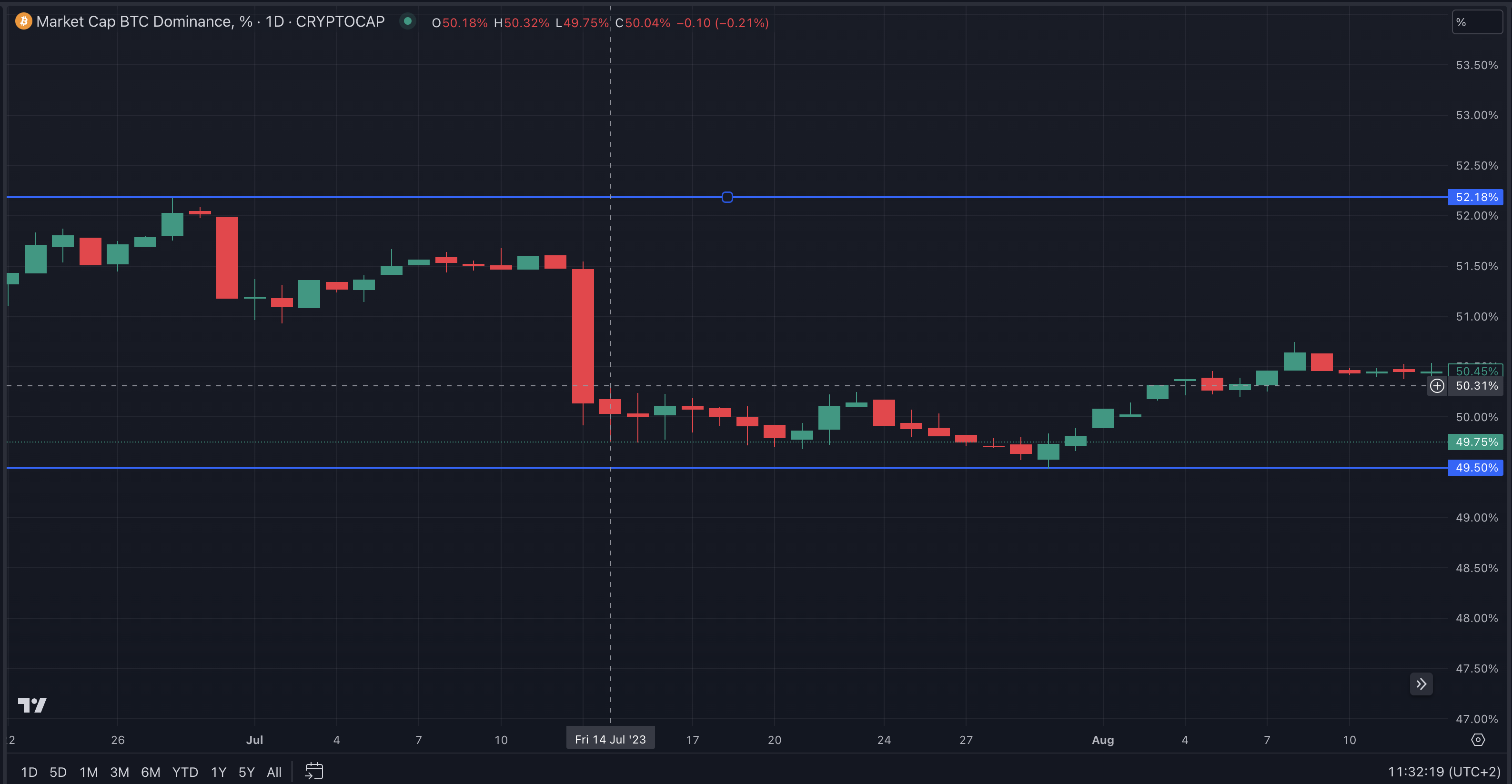 It seems that the market is in anticipation of a decision on the Bitcoin ETF in early September: whether it will be approved, denied, or, as is likely, the decision will be postponed to later this year or next. Until then, no significant shift in market conditions is expected.
Strategies
This trend has been evident in our strategy performances since 23rd of June. The crypto mix strategies, namely Pennywell and Duroc, are lagging slightly behind BTC. Meanwhile, Gascon, our newly introduced strategy which encompasses BTC and ETH coins only, mirrors Bitcoin's performance. The Berkshire strategy, centered on the top 10 coins, has slightly outperformed Bitcoin and other strategies, thanks to a solid performance from coins such as ADA & Solana as well as a stable performance of Bitcoin, Ethereum, and BNB.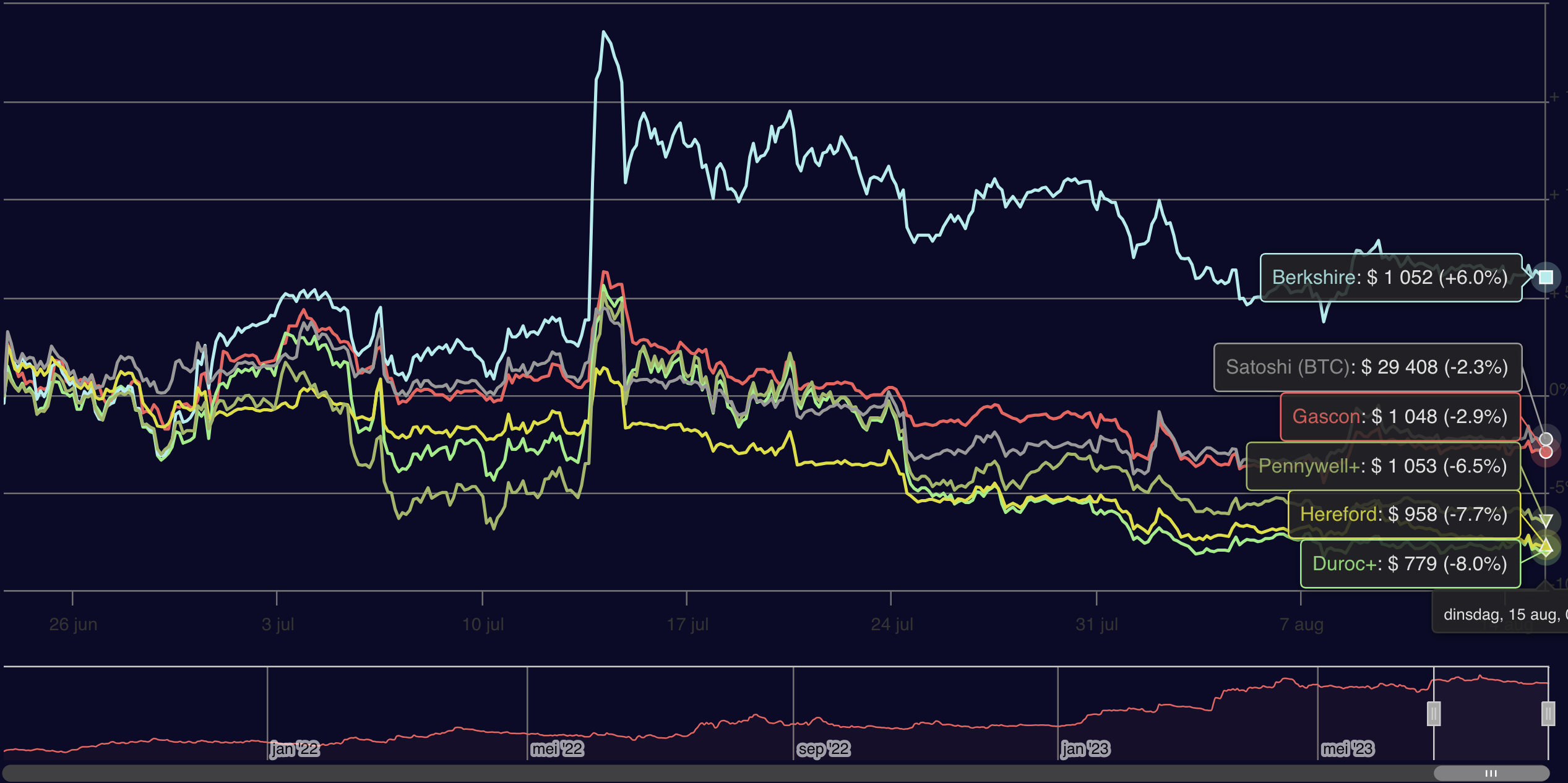 What is new in our platform
Gascon- A New Strategy Containing the Crypto Giants, BTC and ETH
Last month, we introduced a new dynamic new strategy named Gascon, focused on the two leading cryptocurrencies: Bitcoin (BTC) and Ethereum (ETH). Gascon is powered by AI-driven technology, which combines multiple fast-reactive and lagging bots.
Here's how we describe the new strategy: "Powered by our advanced SYNAPSE™ bot technology, Gascon exclusively targets trading in BTC and ETH. It provides protection against sudden price drops and captures profits after significant rises. Choose Gascon if you wish to invest in the two leading cryptocurrencies with a layer of protection".
Usability Improvements on the Platform

In recent weeks, our team has implemented several enhancements to boost the platform's usability.
Here are a couple worth mentioning:

Monthly Automatic Payment: For users who opt to enable monthly installment payments via the billing screen, we've introduced more transparent messaging, both through email notifications and within the membership dashboard.
Alternative 2FA during Login: Users can now choose an alternative validation method directly from the login screen.