August 2, 2023
We are thrilled to introduce a dynamic new strategy named Gascon, focused on the two leading cryptocurrencies: Bitcoin (BTC) and Ethereum (ETH).
Over the year, the combined market share of BTC and ETH has grown significantly, now representing 67% of the total crypto market. Their relatively high market caps generally yield less price volatility compared to other cryptocurrencies. Various contributing factors, such as the ongoing devaluation of the dollar and other major global currencies, the recognition of Bitcoin as a real asset class by major financial institutions, and Ethereum's indisputable status as the Layer 1 market leader with a rapidly expanding ecosystem, all underpin our decision to introduce Gascon.
Gascon leverages our sophisticated, AI-driven technology, which combines multiple fast-reactive and lagging bots. Before we launched this strategy, it was subjected to an extensive six-month testing period, the results of which are presented in the accompanying charts.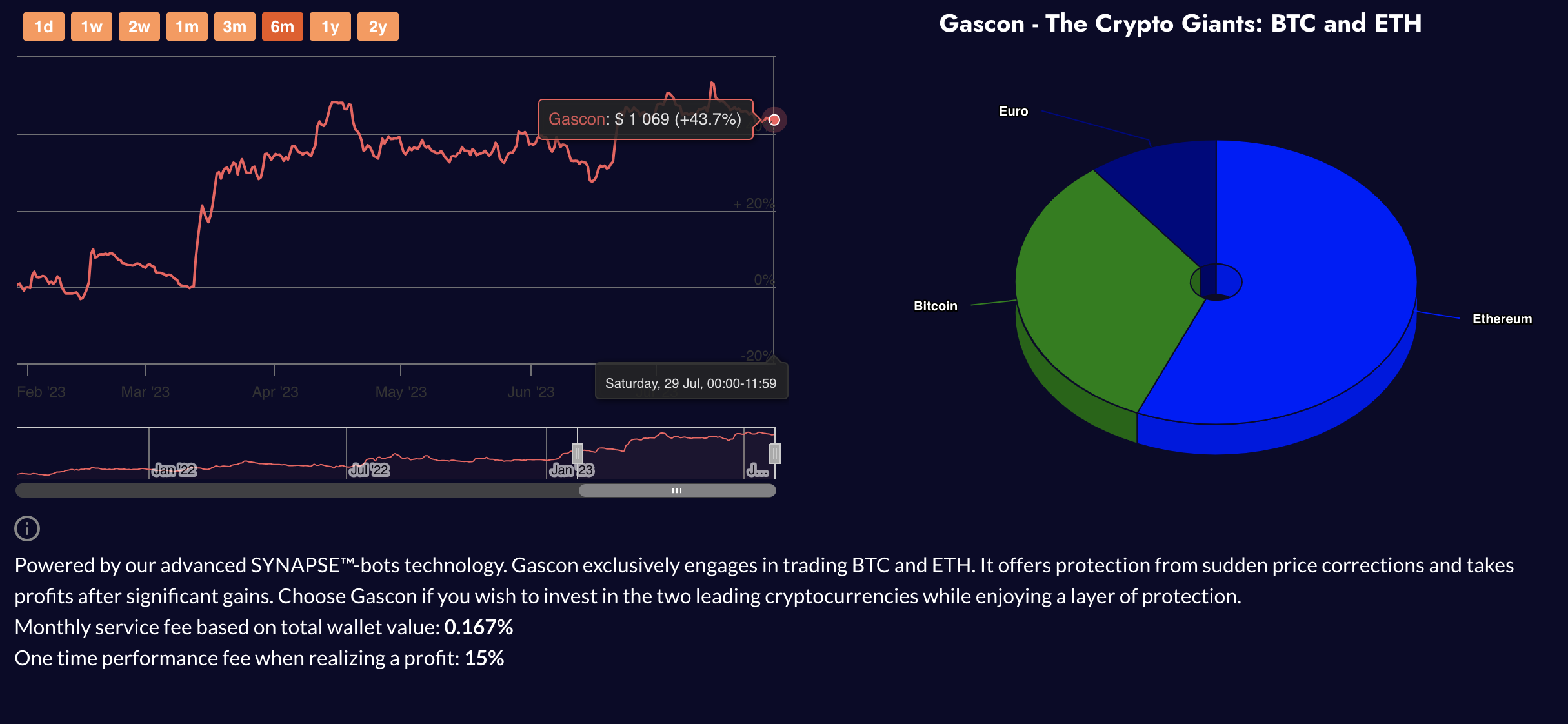 Here's how we describe the new strategy: "Powered by our advanced SYNAPSE™ bot technology, Gascon exclusively targets trading in BTC and ETH. It provides protection against sudden price drops and captures profits after significant rises. Choose Gascon if you wish to invest in the two leading cryptocurrencies with a layer of protection."
To select the Gascon strategy, navigate to the "Adjust Strategy" screen, select 'Gascon', and then click 'Confirm' at the bottom of the screen.