April 2, 2023
The Market
This week, all eyes are on the upcoming monthly FOMC meeting scheduled for Wednesday. Market participants often look to the FOMC's statements and actions for clues about the direction of interest rates and the broader economic outlook. Any significant changes in interest rates or economic projections could potentially impact the value of the U.S. dollar and other currencies, which in turn may affect the crypto market. A continuation of the hawkish approach from February, such as a 25bps interest rate hike, is highly expected. Any other outcome is likely to raise the volatility in the crypto market even higher than it currently is. Another aspect to monitor is the state of the banking system in the US, as First Republic became the sixth bank to collapse in the last 60 days and was seized by regulators and sold to JPMorgan Chase. Economic experts warn that the banking crisis could push the US into a recession, which would be the trigger for the Fed to reverse its course. Whether we will see a soft landing or a recession remains to be seen!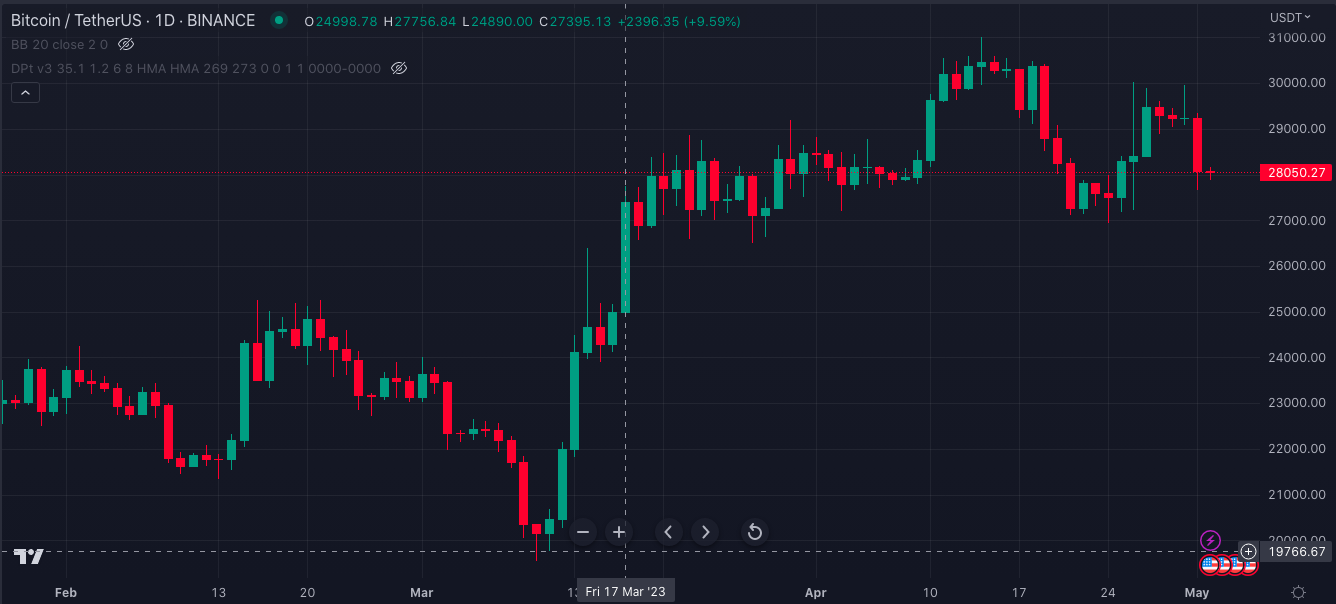 The crypto market has been mostly stagnant since March 19th, with Bitcoin ranging between 27k and 31k. Bitcoin made a few failed attempts to break the strong 30-31k resistance level without success so far. The US macroeconomic conditions, news from the US regulatory front, and the state of the US and European banking sectors will provide insights in the coming weeks on whether Bitcoin will break the 30k level and head towards 35k and 40k or continue to move sideways or even reverse back to 20K levels. At the same time, altcoins are not showing any strength, and the overall sentiment in the crypto market is that for altcoins to gain momentum, Bitcoin must break the 30k level, which will bring back the retail sector to crypto and consequently reverse the BTC dominance trend towards the 40%. For now, the dominance remains stable at 47-48% without any signs of change in the short term.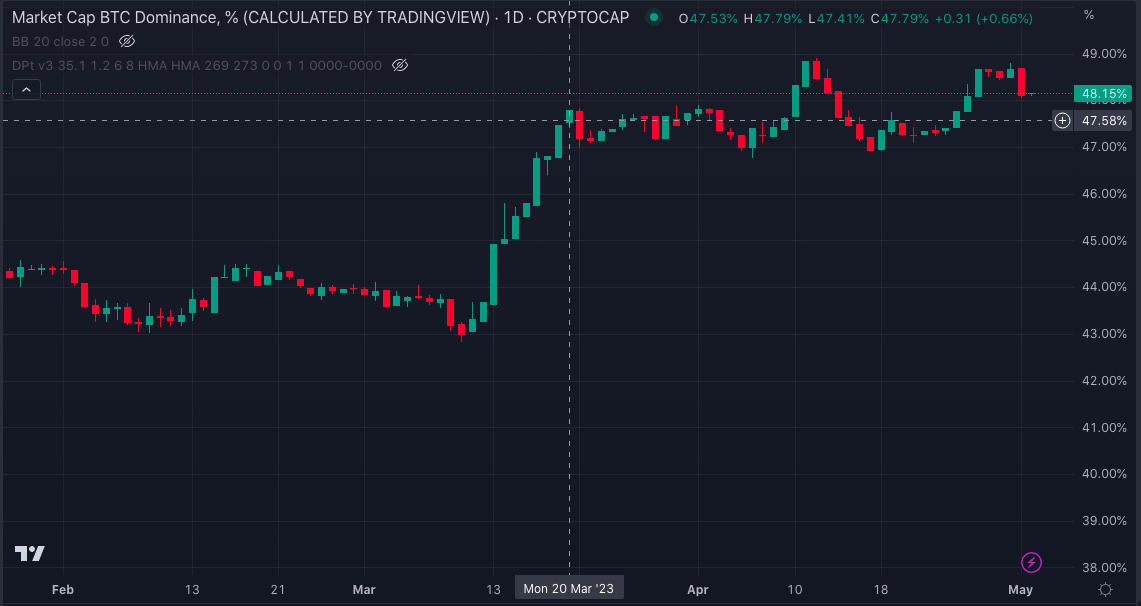 Our Strategies
Reflecting on the past six weeks of the current sideways market, Pennywell has exhibited a remarkable performance, outpacing Bitcoin with a 20% increase in price. In contrast, the other active strategies (Hereford and Duroc) and the top 10 index, Berkshire, have shown similar results to those of BTC.
At present, several active strategies are either entirely or partially invested in stablecoin or EUR (in Bitvavo). If the FOMC meeting yields a positive outlook, it is expected that more bots will take long positions in various coins.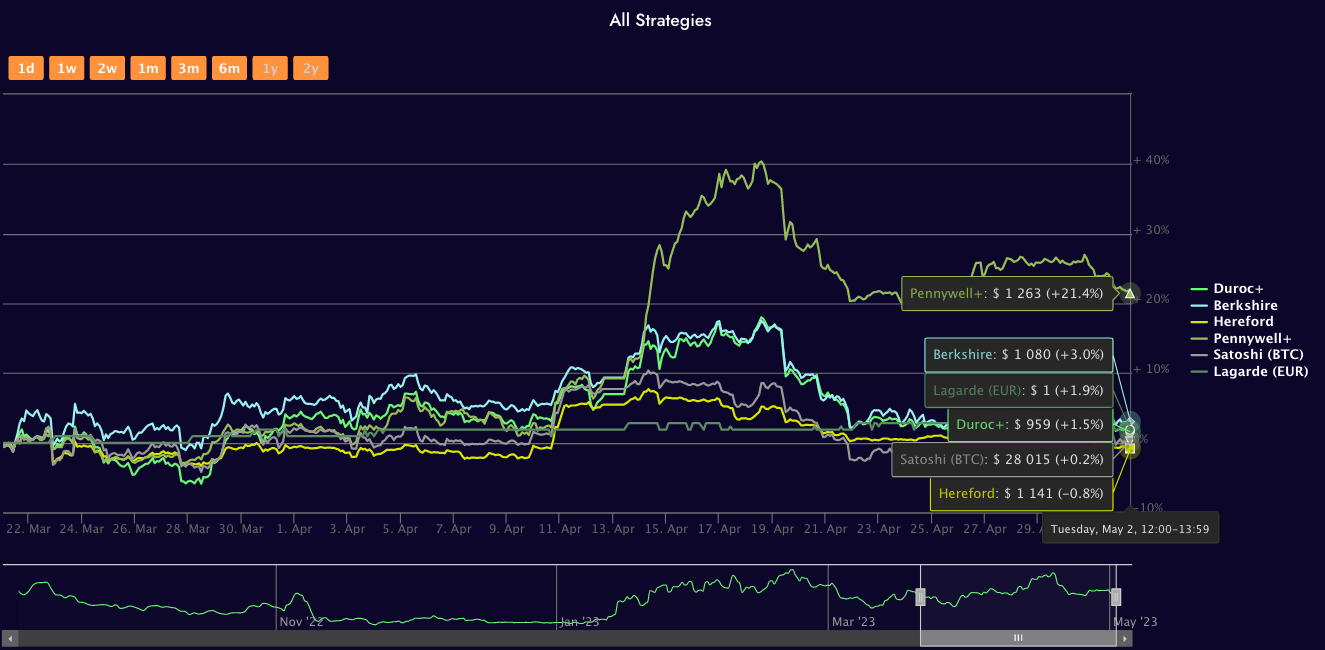 What's new
On May 9th, we will officially announce a new cooperation with Huobi Exchange, which will be our third exchange partner. Diamond Pigs users can now connect their wallets with Huobi, in addition to Binance and Bitvavo. To aid in the preparations for this expansion, we have created a short film that provides a complete overview of our strategies and the different possibilities available to Diamond Pigs users.