April 18, 2023
The Market
The latest US Consumer Price Index (CPI) data for March 2023 published last week, showed that the month-on-month increase in US Core CPI has been trending downwards since November 2022. This suggests that the pace of inflation may be slowing down, though it is still too early to say for sure whether this trend will continue.
New Alt Season?
Following the recent CPI news, the cryptocurrency market reacted positively and continued to trend upwards. This time, altcoins have also joined the party. As soon as BTC dominance reached a strong resistance level of 48-49%, Ethereum saw a nice run also triggered by the highly anticipated Ethereum Shanghai upgrade that took place on April 12th. As the biggest altcoin, Ethereum usually sets the tone for a new alt-season period. BTC dominance currently stands at 46 – 47%.
Historically, the alt season lasts between 5 to 9 weeks and is characterized by a 10x performance of strong altcoins with a robust narrative, real use cases, strong teams, vision, and genuine revenue. Our trading desk is fully prepared to trade in the right coins and deliver robust results.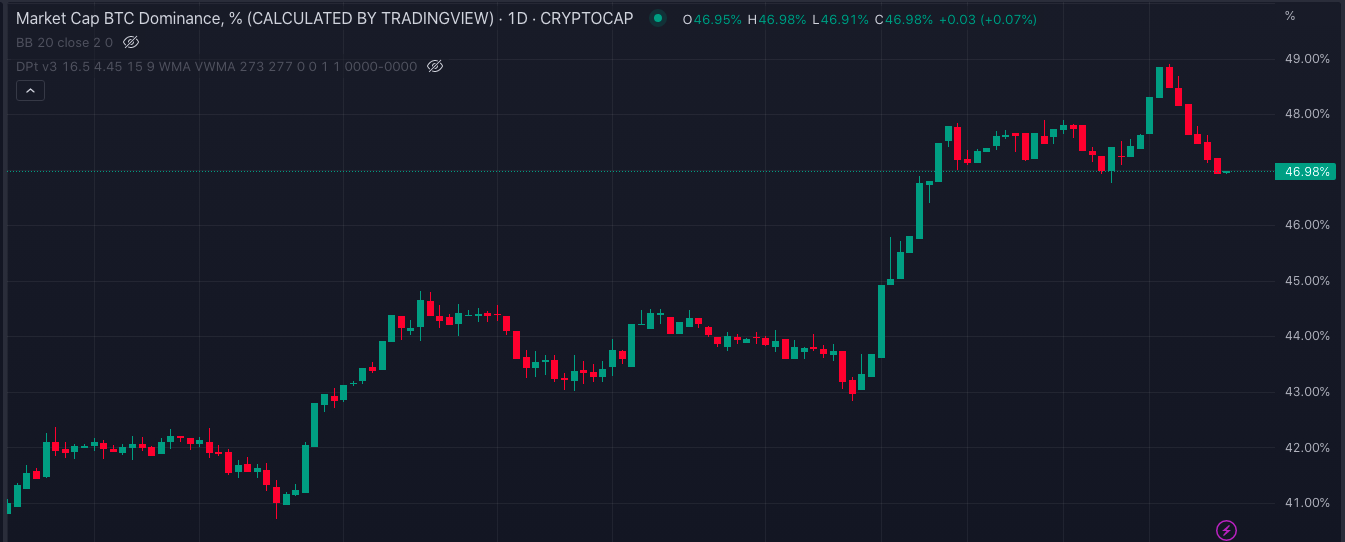 Our Strategies
Our active strategies have shown strong results as the BTC dominance trended downwards. Pennywell is the big winner this month so far with an impressive performance of 24%, followed by Duroc with 15%. The strong performance of coins such as INJ, RNDR, FXS, SOL, and FTM contributed significantly to these results."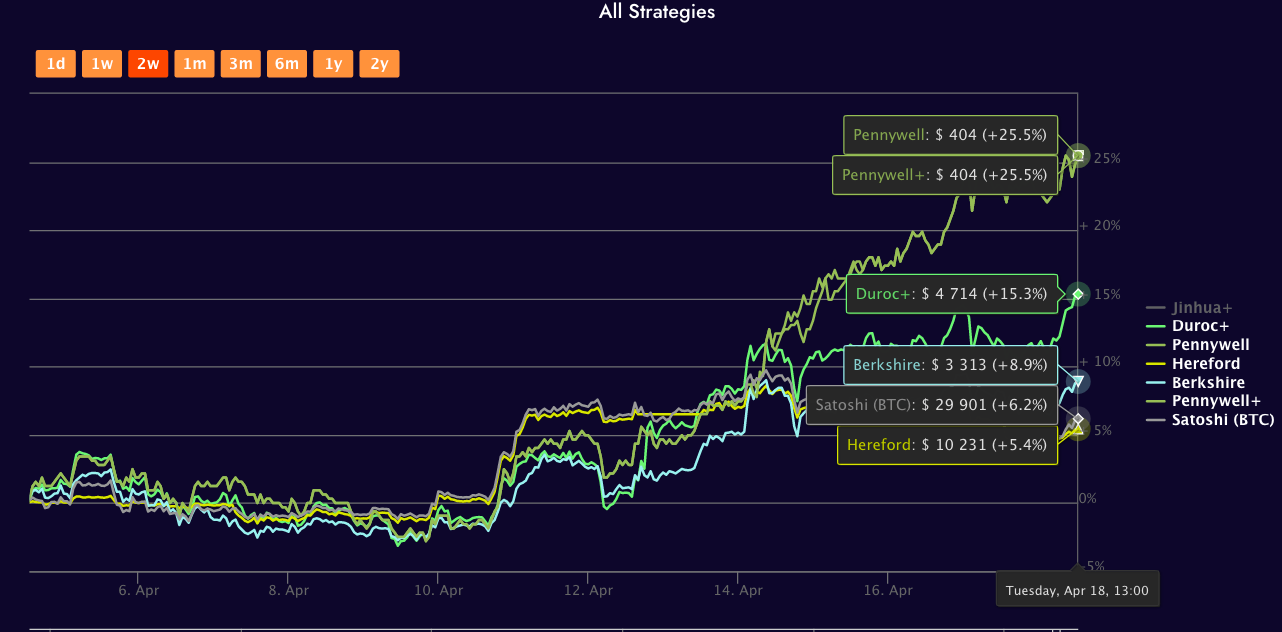 What's New?
Our Bitcoin-only strategy, Hereford, which consists of various Bitcoin bots from different time frames, has undergone changes, including the addition of new bots with strong past performance and a change in the management mechanism of the bots to ensure performance optimization.
A new feature called "Exclude Your Favorite Coins" was introduced at the start of this week. With this feature, you can allocate only a portion of your wallet to Diamond Pigs' strategy portfolio, while holding or trading other coins separately within the same wallet. By creating a list of specific coins that you prefer to keep outside of our strategy portfolio, you can exclude them from our service or performance fees. This provides you with greater flexibility and control over your portfolio." To learn more about how the "Exclude Your Favorite Coins" feature works, you can visit our blog for a detailed explanation.